Tag: financial disclosure
Duty To Disclose Debt And Other Financial Information During Divorce Or Separation
The parties involved in a separation or divorce are under obligation to fully disclose all debts, assets, any joint accounts and information about Private Corporation.
This may not be an enjoyable task but a duty to disclose financial information is the fundamental requirement in family law.
In order to properly negotiate or litigate family law cases, the parties must have accurate financial information about each other. This will lead to fruitful discussions about any financial issues and ensure a fair outcome between the parties.
Financial Disclosure During Divorce or Separation Involving Children
The obligation to disclose all financial information is also predominantly important when there is a child involved. Parents' separation should not neglect the child and the child should be able to enjoy the same benefits and lifestyle that he/she had while both parents were together.
Disclosure becomes essential to determine the party's financial situation and their ability to pay child support.
Non-disclosure of financial information can increase the time and expense of litigation and deprive the entitled party of their share.
Deliberately Hiding Assets, Income Or Debt During Divorce Or Separation
The consequences can be severe in a situation where one spouse deliberately hides assets or income.
A recent case Skoronski v. Hage, 2017 ABPC 153, establishes that the obligation to disclose is the responsibility of parents and their counsel. In this case, the respondent father was a beneficiary to a family trust. He refused to disclose full information about the family trust and claimed that he had no control over the trust.
Further, the Respondent's counsel advised that he had a chance to review the information and his client had no control over the trust. However, the father, in fact, was the beneficiary of the trust. Consequently, the court dismissed the father's appeal and awarded costs against the father and his counsel for delaying the disclosure process.
Evidently, the court can draw an adverse inference where parties deliberately hindered the financial disclosure process.
Narang Law can provide you expert legal advice backed by many years of experience to help you navigate the difficult process of divorce or separation. Contact us today to move your case forward.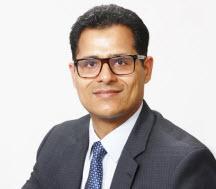 Satish offers professional legal advice and experience drawn from a multicultural background. He has spent his years in practice supporting clients through their family law, business law, real estate law, immigration law and wills and estates matters. He is able to find innovative solutions for his clients thanks to his rich, diverse background, which allows him to examine clients' legal problems from a variety of different perspectives.