Tag: marriage contract
What is a Marriage Contract?
While marriage itself is a contract, a couple can decide to write the contract themselves instead of accepting the default contract written by government legislators.
A Marriage Contract or Prenup or Prenuptial Agreement is a type of domestic contract where you and your spouse write out how you deal with issues while you are married or at the end of your marriage if your relationship breaks down and you decide to separate.
As such, a marriage contract is a legally binding document and has increased in popularity due to the security it offers married couples if they ever have to go through divorce, especially when it has to do with property issues and spousal support.
Some Limitations of Marriage Contract
A marriage contract cannot say who gets custody or access to any children if you separate. This is because decisions about children must be made based on what is in the best interests of the child at the time of divorce or separation.
A marriage contract also cannot change each partner's equal right to live in the home after they separate.
5 Vital Considerations Of An Effective Marriage Contract
There are some vital factors that determine the validity of a marriage contract or prenuptial agreement.
While couples usually create a marriage contract to satisfy both parties' needs and secure their individual rights, even the most comprehensive marriage contract can be challenged in Court if a couple neglects any of these vital factors in the course of creating the marriage contract.
The court will review a marriage contract and may nullify it if any of the following factors are not accounted for in the contract:
Full disclosure of assets: It is compulsory that both parties fully disclose their assets and debts to ensure that the contract terms are written based on an informed decision.
Both parties need to completely understand the contract: Since the parties will be giving up certain rights by signing the contract, it is important for both parties to obtain Independent Legal Advice.
Presence of a witness: The marriage contract must be executed by both parties before a witness.
No coercion or duress: The parties must enter into the contract freely and without any coercion or duress.
Force Majeure: Although a marriage contract is considered legally binding, not all terms of the contract may hold up in court over time due to changes in circumstance, especially when when the change in circumstance involves children. In such circumstances the courts will decide in the best interest of the child(ren), and this may require changes or nullification of the marriage contract altogether.
Whether you are considering creating a marriage contract or you are going through separation/divorce and need legal guidance, Narang Law has the expertise to provide you with the best legal advice backed by many years of experience in family law practice. Contact us today to move your case forward.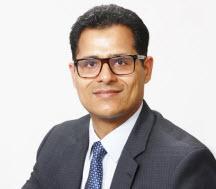 Satish offers professional legal advice and experience drawn from a multicultural background. He has spent his years in practice supporting clients through their family law, business law, real estate law, immigration law and wills and estates matters. He is able to find innovative solutions for his clients thanks to his rich, diverse background, which allows him to examine clients' legal problems from a variety of different perspectives.