Tag: loans
Assume A Common Scenario
A young couple is about to marry. The parents of couple are happy and ready to support the couple to start their new life together. At time of marriage, the bride or groom receives money from the parents of one of them or both of them. In this type of situation, there is no documentation of transfer of funds because it is a gift from proud parents. After marriage, the couple starts living together as husband and wife. After few years of marriage, the husband and wife are having differences and they decide to proceed with divorce and matrimonial property division which is not pleasant for them.
At the time of matrimonial property division, the husband and wife may be in complete disagreement in regards parents' monetary advances. The issue is whether the parents gave the money with the expectation of repayment and whether they intended the money for one or both parties in the marriage.
The memories are not clear and the husband and wife are not in good terms due to the split. Each of them is interested in using the monetary gift for self-serving purposes.
Parental Gift or Loan?
It is important to note that gift and loan are treated very differently under Matrimonial Property Act of Alberta.
In divorce proceedings or an ADR Process , it has to be determined whether the parent's money was a loan or gift. Parental loans and gifts are subject to specific legislated rules.
In determining each spouse's net matrimonial property portion, parental monetary gifts will be counted as debt if the monies were a loan to both spouses with promise to repay.
If the parental monetary gift is truly a gift to both spouses during the marriage, then the matrimonial assets list will include the gift. The gift will then be divided as part of the agreed course of asset division.
Classifying a parental gift is more complicated when it is not clear if the parent(s) gave the monies as loan or gift.
For divorce proceedings, the courts have set and listed various key factors to resolve cases like these. In determining whether a parent's monetary advance is a loan or gift to an adult child, the courts consider the following factors:
Whether there were any coexistent documents evidencing a loan
Was a method for repayment specified?
Whether there is security held for loan
Whether there were advances to one adult child and not others, or advances in unequal amounts to various adult children
Whether there was any demand for payment before separation of parties
Whether there have been partial repayment
Whether there was any expectation, or likelihood of repayment
Self-Serving Evidence In Matrimonial Property Division
The courts are cautious regarding self-serving evidence. This is when one spouse wants to use self-serving evidence in order to feed a matrimonial property claim. In the given scenario, the outcome depends on the circumstances and facts.
Help You Can Count On
It is important to discuss with a lawyer when you consider giving these types of gifts and loans to an adult child at the time of marriage, and during the course of marriage of an adult child because things can change in the future. Contact Satish Narang for helpful tips and advice to help you accurately navigate your matrimonial property division case.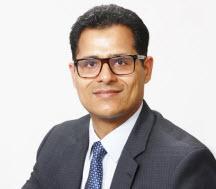 Satish offers professional legal advice and experience drawn from a multicultural background. He has spent his years in practice supporting clients through their family law, business law, real estate law, immigration law and wills and estates matters. He is able to find innovative solutions for his clients thanks to his rich, diverse background, which allows him to examine clients' legal problems from a variety of different perspectives.